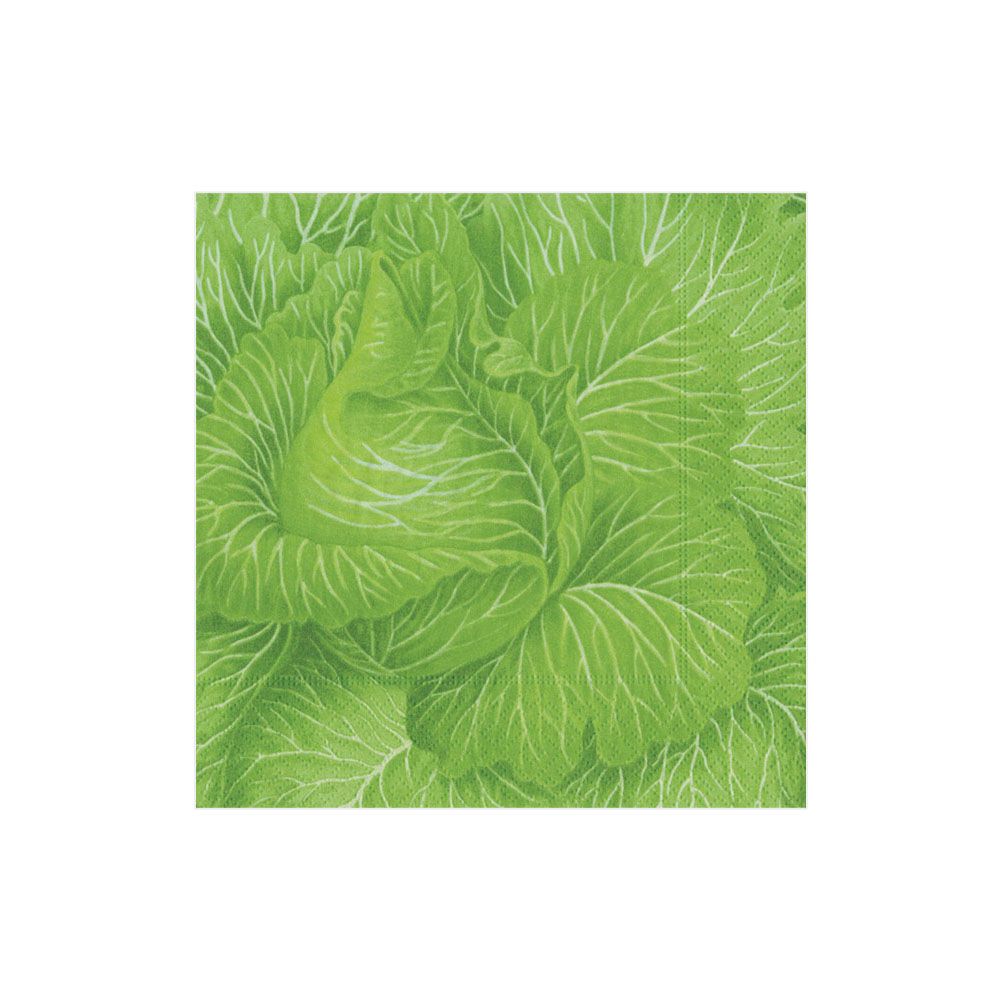 Cabbageware Paper Luncheon Napkins - 20 Per Package
Cabbageware Paper Luncheon Napkins - 20 Per Package
Thoughtfully designed to elevate any occasion, they feature artwork and designs from museums and artist around the world. Each is made of triple-ply tissue and printed in Germany with non-toxic, water-soluble dyes and food-safe ink. They are FSC-certified and made using environmentally-conscious raw materials, which ensures they are both biodegradable and compostable. Our napkins bring eco-friendly style and convenience to your tabletop. 20 napkins per package.
Triple-ply material offers convenience and durability.
Printed in Germany using non-toxic, water soluble dyes.
20 Luncheon Napkins per Pack
6.5" x 6.5" napkin, 13" x 13" when open.
Pale green leaves of cabbage are created using engraved prints from the Royal Horticultural Society and reference the work of china-designer, Dodie Thayer, in Lettuceware.